Looking to buy new products but have bad credit? RTBShopper.com is here to help! With our Buy Now Pay Later catalog with Instant Decisions and Buy Now, Pay Later Guaranteed Approval you can shop instantly for large purchases and products with no hidden fees!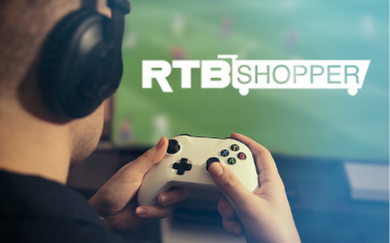 We know that sometimes life happens and it's hard to get your finances in order. That's why we offer this online shopping service - so you can still get the things you need, even if your credit isn't perfect. Apply now and get approved within minutes!
Flexible Payment Plans
RTBShopper is a website where people with low income or bad credit can buy now and pay later using flexible payment plans. All you need is $50 for your first payment and you're good to go! So, what are you waiting for? Apply now and get approved within minutes!
We have a wide variety of products for you to choose from, so you can find the perfect one that fits your needs. We know that everyone's different, so we offer a variety of products including clothes, appliances, furniture and more. With RTBShopper, there's no need to stress about not having enough money or bad credit - we've got you covered!
Bad Credit? No Problem. Credit Bureaus Don't Matter.
Unlike traditional financing options our lending partners don't use the major credit bureaus so there's no hard credit checks or an inquiry to appear on your credit history. When you apply for online purchases with low monthly payments at RTBShopper, you find out your spending limits and future payments all before you decide to place an online order. Find out the payment schedule that works for you, and get approved instantly with our buy now pay later guaranteed approval!
Instant Decisions
We know that people's lives are busy and sometimes they need things right away, which is why you get an instant decision when you apply at RTBShopper. We offer our buy now pay later services to get you the products you need as soon as possible and without breaking the bank.
You don't even have to leave your house - just shop online, select the items you want, and fill out the easy online application at checkout!
Interest-Free Financing
Unlike store credit cards which charges interest to you and require a credit check, buy now pay later payment plans at online stores like RTBShopper allow you to spread your payments out over time and offer interest free financing! This means you can buy the products you need now and pay for them gradually with flexible payments and no interest fees even if you have a poor credit history or no credit at all. What are you waiting for, stop using store credit cards and start using RTBShopper today!
While there are no interest charges, you pay rent fees until you own your purchase and late fees if you miss payments that you owe. Pay later websites and BNPL services like RTBShopper allow you to choose between making timely payments until your lease is complete and you own the item, or paying a "cash price" or early purchase option amount which allows you to acquire ownership sooner and pay no rental fees.
All you need to apply is to be over the age of 18, have a valid credit or debit card, a checking account or savings account, and a source of income such as a job, retirement, or disability payments.
You may qualify for a lease credit limit of up to $5000 through our instant approval website.
Buy Now Pay Later Products at RTBShopper.com
RTBShopper has tens of thousands of products available on buy now pay later payment plans, so you can get the products you want and need today.
Choose from top brands such as Samsung, Apple, Sony, LG, Microsoft, HP, and more.
Products available on our buy now pay later plans include: televisions, laptops, gaming consoles, tablets, smartphones, appliances (including refrigerators and washers/dryers), home décor items like furniture and bedding sets, and so much more! Bill me later stores - No Credit Check.
Tablets, Computers, Cell Phones, and More!
We buy and sell the latest tablets, laptops, smartphones and more. Whether you need something for work or home we can help out! Do not delay in getting your buy now pay later electronics from RTBShopper. Check out some of our hit electronics:
Tablets & Accessories
Laptop Computers
PC Gaming Computers
New TV Sets
Video Game Consoles
New Buy Now Pay Later Furniture
RTBShopper.com is one of the best buy now pay later sites for bad credit. We sell buy now pay later furniture from top mattress brands, gaming and office chairs, to dining room sets. We have the lowest buy now pay later monthly payments on all of our buy now pay later furniture so you can get your new bedroom, office, living room or kitchen today! Check out some of our top buy now pay later furniture:
Living Room Furniture
Bedroom Furniture
Office Furniture
Dining Room Furniture
Patio Furniture
Buy Now Pay Later Appliances - Interest Free
Whether you need buy now pay later appliances for the kitchen, laundry room or garage we have them all! From buy now pay later vacuum cleaners to buy now pay later lawn mowers. And of course buy now pay later applies to our buy now pay later small appliances too like buy now pay later coffee makers and microwaves. Buy now, pay later! Bad Credit / No Deposit Needed.
Washers & Dryers
Refrigerators
Dishwashers
Microwaves
Ovens & Ranges
Air Conditioners
Frequently Asked Questions
What Are Buy Now Pay Later Loans (BNPL Loans)?
Buy Now Pay Later leasing is a type of loan that lets people with bad credit or no credit buy larger purchases now and pay for them later through easy monthly payments. If you are approved, you just make a small first payment and any extra payments do not start until you receive your order, so unlike layaway you can pick up your order as soon as the same day you make your initial payment.
How Do I Know My Available Credit or Spending Limit?
When you apply for a lease or pre-approval through our instant decision application, we will provide you with an estimated credit limit, available credit, or spending limit. This is not a guarantee of approval, but it gives you an idea of how much your leasing credit limit is.
Is There An Annual Fee or Membership Fee?
Creating an account on RTBShopper is free and there are never annual fees or other hidden fees to apply for flexible payments on your favorite products.
How Much Will My Monthly Payments Be?
When you select one of our rent to own payment options, you will pay a small initial fee and then equal payments each month until the product is paid off. For instance, if you select a 24-month lease plan with $25 down and 12 monthly payments of $37.49, your total cost would be $461.88 ($25 + [12 x $37.49]).
How Long Does Delivery Take?
We offer free same-day pickup on many of the items in our store, but if it's not available for pickup we offer free shipping too. You pay the same amount whether you want it now or want it delivered! Most of our orders are delivered within 3-5 business days.
What Happens If I Can't Make A Payment?
If for any reason you are unable to make a payment on time, please contact your Buy Now Pay Later customer service team as soon as possible so that they can help work out a solution. Late payments may incur fees and other unwanted service charges, so make sure you stay on top of your payment history. Also when you pay your payments on time it may help you build credit for more favorable financing terms in the future!
Can I Use Buy Now Pay Later Loans For Anything?
Buy now pay later option is available for most items on RTBShopper, but there may be some exceptions. If you can't find something on our online store that you need on low monthly payments, just reach out to our customer service team for help.
Can I Finance Products With PayPal Credit?
In addition to our leasing partners we also work with PayPal Credit so that you can have the option to pay back your products over time. All you need is a PayPal account and you're good to go!
What If I Need To Cancel Or Return My Product?
We want you to be happy with your product, so our return policy is very simple. You have 7 days after receiving your product to decide if it's right for you, and we will process any returns as soon as possible. Please note that some items may be subject to a return or restocking fee.
If there are any other questions about our buy now pay later no credit check instant approval program that aren't answered here, please don't hesitate to reach out to our customer service team who will be more than happy to help!
Fast & Easy Online Application Process
Applying is easy and all you need to do is browse our site and figure out what products you want. Once you choose your products, add them to your cart and hit 'continue to check out.' You will be directed to fill out our online application and once you are finished you will find out within minutes how much you are approved for.
You could be approved for up to $5,000 in merchandise immediately!
You must be 18 years old to apply and along with that you need the following:
A valid government issued ID such as a driver's license, passport, or state ID.
A valid social security number or ITIN.
A valid bank account, or credit or debit card.
The best part about our buy now pay later instant approval site is that if you make timely payments and pay off your monthly payments, you own your item so don't wait! Apply online today and start making low monthly payments payments on buy now pay later products!