You want to buy something now but you don't have the money available to purchase it? Don't let less than perfect credit, bad credit or even no credit at all get in your way. With a buy now pay later option you can get approved for a payment plan instantly with just a few clicks: RTBShopper.com is an online catalog with tens of thousands of buy now pay later products including furniture, electronics, home and kitchen appliances, toys, gifts and more!
Have you ever left your favorite product on shop because of a tight budget? If lack of money is stopping you from shopping online freely then it is time you look into buy now pay later no credit check instant approval website & catalogues. These sites can help you out by allowing you to shop instantly without the worry of poor credit score.
These programs are great for those who want to purchase items that they cannot make the payment upfront but have steady earnings to pay payments. Also, there is no credit check so it doesn't matter what your credit score is! When you choose to start shopping with RTBShopper, you can save time, money, and you can quickly start making your first payment toward anything from our online catalogs.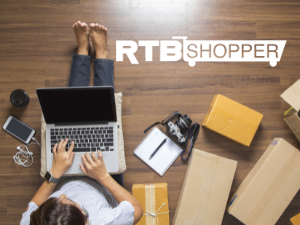 Low Monthly Payments At RTBShopper.com
We know the trouble of being unable to fish out cash upfront. Don't let banks get in the way of your life; with our easy approvals, you can begin to shop now and pay later. Instead of having to find the cash upfront, you can use this buy now pay later on purchases with instant approval.
We provide a variety of products so you don't have to go shopping in stores and wait in line to get the brands you love. We carry many brands so whether you need a new computer, furniture, electronics, etc., you can buy the brand you need all on our website.
1. What is a Buy Now Pay Later Catalog?
Online inventory of buy now pay later merchandise offers customers the ability to buy their desired items and then pay them back in monthly installments. You don't even need a good credit score! This type of financing is typically offered by retailers that have a high customer demand for expensive goods like home furniture, appliances, electronics, etc. With RTBShopper, you can get your product when you make your first payment!
To apply you need to be 18 years or older, have a valid US bank account and a social security number or tax identification number, and you must also have a job or other form of steady earnings (this can include disability or retirement funds).
Buy now pay later websites like RTBShopper.com is one of the best online catalogs for buying now and paying later with no credit check instant approval, and RTBShopper offers free shipping or home delivery on every order. With low monthly payments, you can buy items like cell phones, computers or laptops, watches and other gifts!
2. Pros and cons of using Buy Now Pay Later Sites
There are a number of pros and cons to using a rent-to-own or "buy now pay later" service. On the bright side, buy now pay later inventory offers a more cost effective option for people who cannot afford to buy an item outright. When you shop on our online store, you can use our easy approval process and instantly be approved without the hassle of a credit check! There's no guaranteed approval but since there is no credit check it doesn't hurt to find out.
However, the interest rates are typically a lot higher than the average credit card, but if you can't get approved or don't want to apply for a traditional loan these rent-to-own services may be ideal. There's no annual fees like a lot of credit cards have though and making payments on time can help build credit.
On the other hand, our buy now pay later program makes it easy to make purchase what you need with monthly payments even if you have bad credit, and since there are no credit checks, there is no wait period! Our month to month payment program is easy and when you continue to make timely payments on your debit card, you are working toward owning your product and building your credit. Payments can be taken out automatically with your debit card or checking account, or you can also use a credit card for a payment method.
With buy now pay later websites like RTBShopper.com you can be approved and shop instantly, only pay a small down payment to start, and then use a payment plan to pay over time. The minimum order amount is only $200 and you can make low payments over time. When you go to checkout on our website, you will find great buy now pay later options that you can choose from like Acima and Tempoe. You can save time and money with our payment plans and easy same day shipping options. You may even qualify for same day in store pickup thanks to affiliated sites at participating locations nationwide.
3. Where can I find the best deals with no credit check?
You can find a great buy with no credit score or credit approval. When you browse our online inventory at RTBShopper.com, we automatically sort our wide variety of merchandise based on what the best deals are, or what sales are marking down merchandise by the highest percentage. You can also filter products by your budget or view the cheapest products overall first.
We at RTBShopper offer thousands of deals that vary from kitchen appliances, furniture, lawn mowers, toys, and much more. We have many options to offer so you can even find that new smartphone you've been wanting! Additionally, we make applying easy so you can enjoy shopping with us!
You can also purchase now and pay later with no credit check or credit score, which is an option that we offer on our products. We make it easy to find the latest deals for these products by sorting our merchandise in ascending order from newest deal to oldest deal. You'll always know what items are at their lowest price!
4. What if I have a low credit score?
As long as you are over the age of 18 and have a valid US banking account and steady income from employment, you are eligible to apply. The best part about the RTBShopper buy now pay later program is that there's no credit check to apply, and it doesn't affect your credit history either. If you're approved you just need to pay a low down payment of $50 to and sign your lease. We work with lenders that use third party consumer databases to verify your information and give you a decision - so even if you don't get the instant approval you are hoping for your credit score won't be affected and there will not be an inquiry on your credit report!
RTBShopper is always making it easier to get approved for progressive leasing with no credit checks and low monthly payments. Our official website design is made to help people with bad credit because you don't need credit approval from a bank or a credit line to start an account and fill out the application!
No Credit Check, Instant Approval With our Online Application
Other major credit bureaus and online stores make it hard to get approved, due to credit checks, credit card history, interest fees, and the list of requirements goes on. Because there are no credit checks at RTBShopper, almost anyone can qualify with our convenient online approval process. If you're not accepted your credit history will be unaffected, and you can apply again in only 30 days!
Do you need a bank account for rent to own?
As long as you have a valid bank account and can afford the payments then bad credit is no problem.
Stop waiting for the future because with our online application you're allowed to make monthly payments overtime instead of paying for a large purchase right now. The lease credit limit you can get on our site is as high as $5,000, and it's so fast it only takes a few minutes to apply. Buy quality products when you complete the application. So why not see if you qualify to shop on our website and simply start paying for your first order today!
Shop buy now pay later online catalogs now!
Saving up cash for years to buy something that could be outdated by then can be frustrating. Making a huge down payment upfront when you checkout just isn't fair either. Luckily, there are options available that cater to people who want instant gratification with their purchase but don't have the money upfront. RTBShopper is an online catalog of tens of thousands buy now pay later merchandise including furniture, home appliances, electronics, and more!
Our program is perfect for customers who want to purchase and start financing items they cannot buy upfront but have steady earnings to pay off monthly installments. There's no credit check required, so simply fill out the application process so you can be accepted in no time!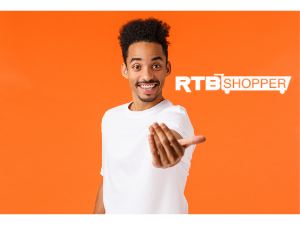 Buy Now Pay Later Catalogs: Instant Approvals Await
Our great customer service agents want to work with you and fix any issues you may come in contact with. Additionally, we reply immediately for your convenience! If you need help with a purchase, applying, or with your account, customer service agents are waiting to assist.
If you have any questions or need more details about financing, please feel free to contact our customer support by emailing us at [email protected] or by calling us at (855) 785-6501 to get the latest information on products. We are available Monday through Friday from 08:00 AM - 07:00 PM EST, Saturday from 10:00 AM - 6:00 PM EST, and Sunday from 10:00 AM - 4:00 PM EST. Our representatives are ready to connect with you for assistance. We're happy to help at any time!
Get Approved Instantly - RTBShopper is an online catalog with tens of thousands of buy now pay later products including furniture, electronics, Apple products and much more! If your age is 18 years or older, Head to RTBShopper.com, answer a few simple questions, and see if you qualify, and then do your online shopping instantly with flexible payment plans! RTBShopper helps customers access benefits including fast shipping and easy online monthly payments.
As soon as you make an account and fill out the application, we'll tell you if you are approved and ready to go! If so, then join our customers and simply start shopping at RTBShopper.com. Call or email us today!