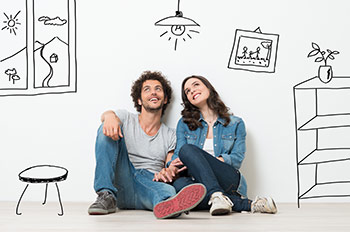 Are you looking for a new couch or bed but don't have the cash or want to make the commitment of purchasing it outright? We have the solution! RTBShopper offers rent-to-own furniture with weekly and monthly payment plans and no credit check.
Shop furniture on our website today and see our featured deals and what we have in store for you! We offer the industry's best furniture brands and provide free delivery with all new agreements.
Check out some of our latest deals and special offers below, all with no credit needed to be approved:
Rent To Own Dining Room Furniture
RTBShopper has dining room furniture for rent with flexible payment options that will help create the perfect look in your home! We have all of the top brands and styles to choose from so that you can relax, eat dinner, or host a family gathering without breaking the bank.
Whether you need a new dining room table and chairs, or a buffet table or breakfast nook, we have the perfect set for you! With rent-to-own dining room furniture, you can get everything you need without having to break the bank. And with no credit check required, it's easy to get started.
Lease Furniture For Your Bedroom Online
A fresh start begins with a new bedroom set! We offer complete rent-to-own bedroom sets and bedroom furniture for every budget and taste so that you can have the perfect place to sleep and relax after a long day. Choose from beds, dressers, nightstands, mirrors, and more to complete the look you're going for. Plus, our affordable payment plans make it easy to afford what you want with no long-term obligations.
We offer affordable twin mattresses and other sized mattresses and beds on flexible payment plans that are perfect for anyone. From toddler beds to twin bunkbeds to Cali King beds, we have a solution for you. Our rent-to-own bedroom furniture also includes dressers and nightstands so you have everything you need for sleep and storage.
Lease To Own Mattresses
Rent To Own Living Room Furniture
Need a new couch or recliner? How about a coffee table or TV stand? RTBShopper has got you covered! We offer the top brands for rent-to-own living room furniture so that you can find exactly what you need at an affordable price to build out the most important room in your house: whether it's adding a home theater set up or upgrading a couch or table.
Rent To Own TV Stands & Mounts
We have a wide selection of rent-to-own TV stands and mounts on flexible payment options to choose from so you can find the perfect one for your home. Whether you're looking for a traditional wood stand or something sleek and modern to mount on your wall, we have what you need! Plus, our rent-to-own program allows you to pay over time without having to worry about credit checks or long-term contracts.
No Credit Needed Patio Furniture
Forget about driving to the local store and hauling stuff home, when you buy with a rental-purchase agreement at RTBShopper you can get your patio furniture delivered right to your door. Choose from a variety of styles and materials, like wicker or metal, to outfit your backyard in style.
No Credit Check Appliances
Need a new refrigerator? How about a washer and dryer? RTBShopper offers appliances in our rent-to-own program with flexible payment options so that you can upgrade your home appliances with same-day pickup at a local store or have free delivery scheduled. Read our article on rent to own appliances to learn more!
What is a Rental Purchase Agreement
A rental-purchase agreement is a contract between a company and a customer in which the customer agrees to pay rent for use of an item. At the end of the rental period, the tenant has the option to purchase the asset or return it.
Rental-purchase agreements are often used for furniture, appliances, electronics, computers, and other high-priced items that may be difficult to acquire with no credit check.
How Does Rent To Own Work
When you rent to own at RTBShopper, we'll work with you to find an affordable payment plan and flexible payment options that fits your budget. Instead of paying the total amount upfront, you make small payments until the item is paid off. The details are spelled out in your contract, so there are no hidden fees.
When you shop rent-to-own, you can upgrade anytime and pay the total cost over time! Our service includes free delivery; or same-day pickup or free same-day delivery on many products so you can bring them home today!
And the best part is you can always return the product to your leasing company if you change your mind or don't like your new furniture in the long run. Choose from weekly or bi-weekly or semi-monthly or monthly payments, depending on when you get paid.
To apply, you just need to be over the age of 18 and have a valid bank account and social security number. If you are approved, just sign the lease agreement online and pay your first payment to start your lease and then we'll schedule your free delivery with you by email or text message.
What Is The Early Purchase Option or Cash Price?
If you want to acquire ownership of your furniture sooner and save on the total amount of your rental agreement, you can pay off the cash price. This is usually within 90 days, but the specific details will be in your lease agreement.
Are There Any Ways To Save More Money?
If you've made it this far, you can also use the promo code 50OFF at checkout and you'll get $50 off any purchase of $500 or more!
*Transaction advertised is a rental-purchase agreement, Ownership of merchandise not acquired until all required payments are made or the early purchase option is exercised. Ownership is optional. Product availability is subject to change. Same-day pickup and same-day delivery are based upon supplies at participating locations and stock may vary.