RTBShopper offers Buy Now Pay Later Furniture for Bad Credit
Do you need new bedroom furniture but can't afford it? Do you have bad credit and can't get a loan? RTBShopper.com is the solution for you! With no deposit, and easy payments, there's never been an easier way to get your home furnished with good quality products.
Whether you have an interest in living room furniture, bedroom furniture, electronics, or even kitchen appliances, RTBShopper has something for everyone. You'll be amazed by our selection of items that will fit any budget you create. So stop stressing about how to furnish your space and visit us today at www.RTBShopper.com and find buy now pay later bedroom sets and more!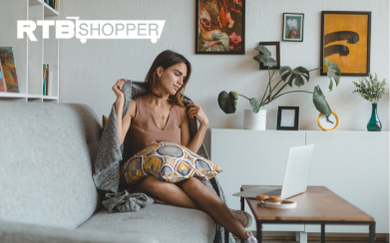 Make Furniture Monthly Payments No Matter Your Credit Score
Even if you have a bad credit score, RTBShopper wants to offer you loans with affordable monthly payments that other furniture stores won't. With our flexible payment plans, you have the ability to buy furniture with no down payment, hidden fees, or credit check, with no additional costs even with your credit card.
After you make your first initial payment, you can get your desired furniture shipped to you for free. Buying bedroom furniture has never been easier and after your first payment, we work the same day to get your furniture items right to your door.
RTBShopper Has Bad Credit Furniture Financing Options
Whether you have good credit history, bad credit history, or no credit history at all, we want to work with everyone. Our buy now pay later furniture is the perfect rental option for anyone who wants affordable payments that fit into their budget and lifestyle needs.
Our online store can help you get bad credit financing without needing to open credit lines or charging your credit card. You can make weekly payments or monthly payments on new furniture for your entire home. We have a wide range of items to choose from that will fit any budget and style preference. You can find the perfect pieces for your home without having to wait weeks for delivery or worrying about exceeding your credit limit.
Make Online Purchases on Bedroom Furniture for Your Home
Our bedroom sets are perfect for college dorms or even your first home or apartment. You can buy now and pay later when you search for a subject on new furniture like beds, dressers, nightstands, tables, and more, all for a low payment. There is no good credit needed to acquire furniture financing from RTBShopper.com.
Browse our site, create an account, become a user, and find the furniture to complete the look you want in any room of your home. With our easy financing terms for bad credit applicants, you'll be able to buy top quality new furniture without sacrificing convenience or your credit score.
Find Dining Room, Living Room, and Outdoor Furniture at RTBShopper
Fill up your living rooms, dining rooms, kitchens, and outdoor spaces with bad credit furniture financing options. From brands with couches, sectionals, dining room tables, patio seating, wood coffee tables and so much more, you can furnish your home even with a bad credit score.
We know that it's not always easy to have the cash on hand to buy furniture when you need it, which is why we offer buy now pay later furniture financing. You can apply for your monthly payments and get approved in minutes.
We have a wide range of products to choose from so you can find the perfect piece of furniture for your home or businesses. Our bad credit furniture financing lease agreement allows for California residents or basically anyone to make a monthly payment on a new couch, TV stands, or anything else that you may need for your home and if you want something we don't have you can always request it.
See How You Can Get Approved for Furniture Financing Fast
RTBShopper offers innovation with an easy online application that is available to bad credit applicants. Virtually anyone can apply for our bad credit furniture financing online and our site is simple to operate. Qualified applicants can start shopping through our furniture in store almost instantly.
You don't have to wait long to find out the results of your buy now pay later furniture application. Our system will let you know whether or not you are accepted within minutes so that you can start shopping for the latest furniture at the best value.
Your credit scores don't matter when applying for our monthly payment plan so you can almost be guaranteed approval. Other furniture stores have you draining your bank account but with our consumer rental purchase agreement, you can find a monthly payment plan that works with you and your bank account.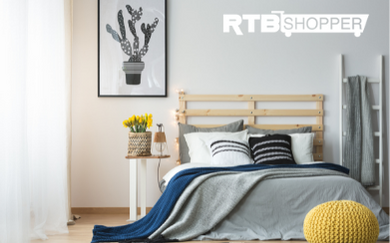 Get Bad Credit Furniture Financing as Soon as Today!
If you still have questions about our buy now pay later store, please contact us or see our frequently asked questions page for information about our bad credit furniture financing.
Visit our site today to shop a wide range of payment options that fit within any budget or credit score. With the best brands in the industry at competitive prices, you're sure to find exactly what you need for each room of your house. So start shopping with RTBShopper.com today and find your home necessities.