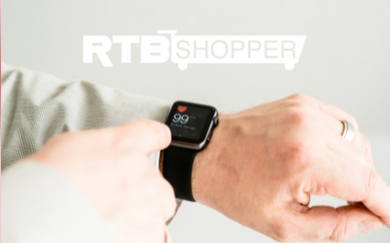 Have you been loving the new Apple Watches, but not the price tag that comes with it? We can help you get $5000 in a few minutes so you can get the new Apple Watch! See how you can get approved without credit checks. RTBShopper.com is creating new ways to shop with low installement plans that you pay off monthly.
With an Apple Watch, you can connect it to your other Apple products, like your iPad and iPhone so there is no limit on what you can do! Learn more about our low monthly payments plan and how you can finance with us. If you are in the market for a new Smartwatch, then Apple Watches may be one of your most desirable choices.
Not only do these watches perform well in timekeeping functions (with over 1000 different faces and bands available), they also bring modern task management and communication directly to your wrist. However, if you're like many consumers who can't afford it upfront, RTBShopper.com can help.
Get Apple Watch Financing Without Credit Checks
There are no credit checks when you finance with RTBShopper.com. This means if you have bad credit or no credit score at all, you may still be eligible to get an Apple Watch. We want to help make it easier for you to get what you need, even if you cannot afford it right away.
Many people have credit problems because of past economic hardships. If you've had difficulty with making payments in the past, it's time to put that behind you and focus on your future. We offer financing for several brands and products like the Apple Watch.
We provide financing at affordable rates and flexible payment plans so that you can purchase Apple Watches without having to worry about paying off the balance right away. This means that you get an easy monthly payments plan so you don't have to pay for the entire Apple smartwatch upfront.
How Can Get Approved?
Getting approved is easier than ever, even if you have bad credit or no credit score at all! You do not need a credit card or good credit to buy with us. When you create an account and checkout, you can see if you are eligible to own new Apple products withing minutes.
So if you are ready to get an Apple Watch, why wait? Apply now and see if you qualify for the Apple Pay financing! We can help you get $5000 in a few minutes so you can get the new Apple Watch! See how you can get approved without a credit check. Even if you are not approved you may apply again in 30 days and your credit will not change!
APPLY NOW: you must be at least 18 years old and provide a social security number or individual taxpayer identification number, debit or credit card, checking account & routing number, and a government issued photo ID. Head to RTBShopper.com, fill our our easy application and we can start qualifying you ASAP!
Apple Watch - Buy Now Pay Later Financing
Imagine how you will feel once you are wearing your very own Apple Watch. With RTBShopper.com, you can get what you need and be proud of it. We can help you get the Apple Watch that's in style and fits your budget.
Our Apple Watches start at low prices and we also offer same day shipping and same day pickup in eligible stores. Once you make your first payment, you can get eligible products the same day! We can make you proud of your purchase and we will get you approved in just minutes.
How Do I Get The Apple Watch I Want? Be Approved in Minutes
Just head over to RTBShopper.com, fill out our application form and we can start finding the right financing solution for you! You can apply with bad credit or even no credit
Ready to place your Apple Watch order? Here is how:
Go online and shop and add products to your cart
Click 'Continue Checkout' to fill out the no obligation lease application
On approval, Pay the initial $50.00
Get your product(s) - often same day - nationwide.
Apple Watch Financing With No Credit Check
Don't let you credit score stop you from owning the Apple Watch. It is hard to find financing if you have no or bad credit. We pride ourselves in providing Apple watch leases to those who were told they would not qualify for traditional financing.
How does our leasing process work? It's simple, quick and transparent. We have partnered with a nationwide credit provider that specializes in providing financing to those who need alternative options for their bad or no credit history. The application only takes minutes to complete if approved we will send you the lease contract which is sent directly from the manufacturer of Apple Watch.
Our online application process can provide a lease approval within a few minutes - and it's completely online! If you've been told "no credit, no problem" and want to own an Apple Watch to stay connected, shop with us today!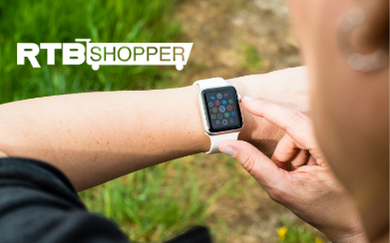 Apple Watches Financing: Low Monthly Payments
When you make an account with RTBShopper.com, you can shop online and checkout our Apple products - and we will give you the best lease offer within a few minutes. We quickly provide leasing options without credit checks, meaning that if you have been rejected by other financing companies, you can shop at RTBShopper.com for an Apple Watch and get approved.
If your credit is not good enough to get approved or you have on money in your wallet to pay in full right away, then our monthly payment option at checkout is perfect for you. We do not require a minimum credit score or financial history, and we can approve you for an Apple Watch + accessories lease with absolutely no credit checks.
We have the most flexible payment options available so we can help get you your new device with low monthly installments. Just make an account and get approved and if you are eligible you can start shopping!
How do RTBShopper.com offers work?
First you make an account and then you get approved simply by filling out some basic information about yourself. We don't ask for any bank statements or anything like that, but we do use a third party for our qualifying process.
We have a ton of happy customers who get approved for the Apple Watch every day, just like you can! You'll be on your way to leasing an Apple Watch when you make an account with us today. Also, if you make an account with us today and get approved then you'll be eligible for free shipping or easy in store pickup.
When you make an account with RTBShopper.com today and get approved, you'll be able to complete your purchase for the Apple Watch in a few minutes! Either way, we're sure you'll love what we have to offer.
For more information about how our financing program works, you can visit our main website at www.RTBShopper. You can call or email us as well and a customer service rep will assist you!