It also features a gorgeous touchscreen display and ultra-slim and convertible design that can rotate 360 degrees for both laptop and tablet modes, and the Windows 10 operating system with all the familiar programs you know and love, and the backlit keyboard makes is just what you need to knock out late-night projects or push out new streaming video content. Pick up the Galaxy Book Flex on a payment plan with no credit check only at RTBShopper!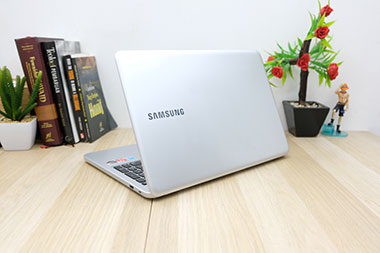 Samsung Galaxy Book Flex's Long Battery Life
The long battery life of the Samsung Galaxy Book Flex is around 11 hours on a single charge, which makes it perfect for all-day use so you can binge watch content on Netflix or do video calls throughout the day.
The Samsung Galaxy Book Flex also comes with a 120W charger and fast charging battery so you can charge the laptop from 0-100% in just a little under two hours; battery life should never be an issue again!*
Vivid QLED Display
The Samsung Galaxy Book Flex features a beautiful touchscreen with a vivid QLED screen (comparable with an OLED screen) display packed with lifelike detail and stunning colors.
Quantum Dot Technology keeps your display brilliant even in direct sunlight. Switch to tablet mode and enjoy a smooth and seamless transition with the fully articulating stand.
AKG Stereo Speakers
AKG speakers provide layers of textured sound and rich bass for a more powerful, realistic sound that makes you feel like you're in the room with your favorite band while working on late-night projects.
Intel Core i5 Processor
The Samsung galaxy book is equipped with an Intel i5 core processor to make it one of the most dynamic laptops on the market today! You'll have fluid multitasking between applications with minimal lag and wakes up from sleep mode in seconds for a near-instantaneous startup time.
Samsung NVMe Storage Memory and Solid State Drive
No more booting up or shutting down your galaxy book flex - it's all done in a flash! You'll have plenty of space for editing photos, videos, music files, and other multimedia projects you may be working on!
Optional Bluetooth Enabled S Pen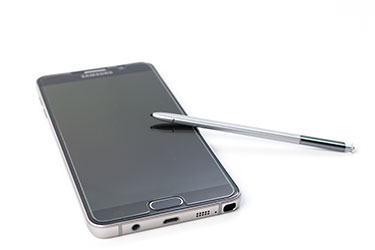 The Bluetooth-ready s pen lets you do anything from sketch ideas, take notes, or use intuitive gestures to control presentations or adjust video volume.
Using the s-pen makes for a more natural drawing and writing experience that's also lag-free, meaning you can get your ideas down as fast as they come to mind with split-second responsiveness - no need to pause when you're in full creative mode!
Add the Bluetooth-enabled s pen to your order by checking the s pen checkbox under add-on accessories.
Easy Driver Updates
Samsung update provides easy access to updated drivers and support for your galaxy book. This allows you to stay up-to-date with the latest software and gives you direct access to helpful support when needed!
Beautiful Ultra-Slim Design
The Samsung Galaxy Book Flex comes in three colors: silver, black and purple. With its thin & sleek design, it is one of the most attractive light laptops on the market today! It also comes with a usb c port so you can connect the most modern phones and other devices easily and without adapters and dongles.
Buy Now Pay Later Samsung Laptops
RTBShopper has hundreds of Samsung products in addition to the galaxy book! Whether you're looking for Samsung refrigerators, laptops, tablets, cell phones, or other consumer electronics we have exactly what you're looking for and on a rent-to-own payment plan with no credit check!
*Battery life may vary depending on the network environment, usage patterns, and other factors.
Microsoft Surface Laptop vs Samsung Galaxy Book Flex
The Microsoft Surface is Microsoft's latest laptop, and it's a beauty. The Samsung Galaxy Book Flex is Microsoft's latest tablet, and it also has some nice features too. So which one should you buy? Read below and we'll compare the two devices to find out which one will be best for your needs.
The Samsung Galaxy Book Flex features a 13.3" QLED touch screen and supports the Samsung S Pen that gives you the ability to draw or write on your device.
The Microsoft Surface has a 13.50" PixelSense touch screen with Corning Gorilla Glass and supports Microsoft's digital pen, giving you the same options so it comes down to how you plan to use it.
Samsung Galaxy Book Flex features Windows Hello which allows users to unlock their tablet using facial recognition technology while the Surface Laptop does not have this feature at all and instead relies just on password protection for security functions.
A fingerprint sensor is available if unlocked but only works when used in combination with Microsoft Passport - something that Samsung has an advantage of here with its face login option being more convenient than both Microsoft alternatives.
Apple Macbook Pro vs Galaxy Book Flex
Apple's latest line of MacBook Pros are impressive machines, but so is Samsung's new Galaxy Book Flex. Below we'll compare Apple and Samsung's flagship laptops, as well as outline the different specs available on each device.
The MBP is significantly more expensive than the Galaxy Book Flex, but Apple's laptop is also much more powerful. If you need to edit movies or do 3D rendering, the Macbook might be best for you. If you are just doing presentations at work, the Galaxy Book Flex will do just fine.
Apple's laptop is also lighter, thinner, and has a better battery life than Samsung's device, but again you are paying a lot more money for these features and most people find these extras unnecessary for their job or schoolwork.