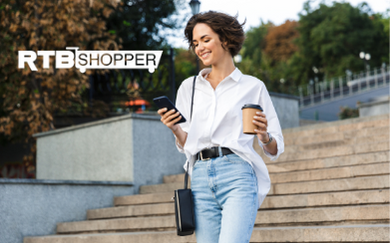 If you have been looking for a smartphone but you cant afford it because the price is too high, look no further. With RTBShopper.com, we can get you a prepaid Verizon iPhone 7 and other smartphones so you can stay connected.
With our low monthly payment options, you can sign up with us and save money upfront! Keep reading to find out how you can access our rent to own program with low installments per month.
Prepaid Cell Phone - Pay Per Month For Your Device
Verizon offers prepaid cell phones for their service. With RTBShopper.com and Verizon's prepaid mobile phones, you have access to the best plans and coverage in America! You can get a new plan or add-ons whenever you want with no service contract required whatsoever. Since we do no credit check, it doesn't matter if you have a bad credit history, you just pay a low monthly payment and you can get a prepaid 4g LTE cell phone.
Verizon's prepaid phone plans are the best way to save money on your cell service. Verizon Prepaid iPhone 7's are a great option for someone who needs a wireless phone right now but does not have the credit or cash upfront for a lengthy contract. Verizon offers a variety of options when it comes to cell phones, and thanks to RTBShopper.com, you now have access to these great deals!
iPhone 7 Payment Plans
If we are going to be honest here, cell phone carriers can be super expensive. However Verizon is helping by giving you their service through prepaid phones with wireless 4g LTE. If you are eligible you can get coverage month to month with our service so you can use your device without a lengthy contract.
We also have easy shipping options and great deals so you can save time and money with our program. Get a cell phone for you and anyone else in your family with RTBShopper.com!
Get a Verizon Prepaid iPhone 7 - No Credit Check
The Verizon Prepaid iPhone is a device that has so many features. It includes an HD camera, giving you the ability to take high quality photos and videos! This phone also allows you to watch endless amounts of video on social media sites like Facebook or YouTube.
Another great feature this Verizon prepaid cell phone offers is Bluetooth abilities which allows you to connect your music wirelessly through different apps such as Pandora or Spotify.
You can even play games with it's state-of-the art touch screen technology! All these features are available for purchase at Rent To Own Smartphones now so check out our website today if interested in any of our Verizon Prepaid iPhones!
Verizon Prepaid iPhone 7 - Low Monthly Payment Options
These Verizon prepaid cell phones are a great option for customers who don't have the credit to buy these high-quality brands. Verizon is known as one of the best providers in terms of quality, so you can get an awesome device and still not pay upfront!
No credit check is done with our prepaid cell phone plans, so even with bad credit, you can be eligible! This is especially useful if you want an iPhone 7 for low monthly payments.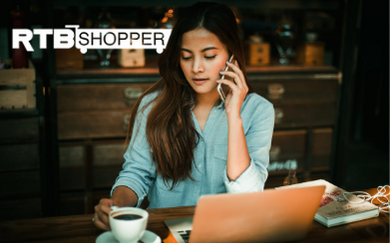 Low Payments Per Month on Prepaid iPhones
At RTBShopper.com we currently have great deals on prepaid wireless phones with Verizon. Our devices come with 4g LTE and a phone plan so you can stay up-to-date on work while traveling. You can also use it for when you just want to talk to friends on the go!
Currently Verizon has the iPhone SE, the iPhone XR and other great models for rent to own. No credit check is required with RTBShopper's prepaid plans!
How do I get an iPhone 7 with bad credit?
Our Verizon prepaid wireless phones are high-quality and Verizon is known to have great service so you have coverage anywhere you go. So no matter your credit history, you can talk/text with 4g LTE with an iPhone 7 from RTBShopper.com.
If you are interested in Verizon prepaid cell phones, keep reading for more details on the iPhone and other devices available.
Prepaid Verizon Cell Phone - No Credit History Needed
The best part about our Verizon prepaid plans is if your credit isn't good enough to get a contract phone then we can still help! You don't have to worry about being turned down with us because of bad credit or no credit at all. Contact us today by calling or emailing us or fill out an application here.
We offer easy payment options so any budget will work! With low monthly payments there's nothing stopping you from getting this great deal. If it doesn't fit into your budget feel free to pay off early without any fees either!
No Credit Needed to get a New iPhone 7
We also offer Verizon prepaid phones without a credit check. This is great for customers who want to sign up with Verizon but don't have the best credit.
We are able to work directly with Verizon, which means we can approve you 100% and it does not affect your credit score! To get started on great deals on an iPhone 7 now with RTBShopper.com!
Verizon Wireless Prepaid Plans - No Credit Check
What if I don't want an iPhone? Don't worry! We offer many other options for Verizon no credit check devices, all at very good prices. We have tons of different prepaid cell phone plans so you can trade in your old phone for a brand new cell phone with our service.
Verizon prepaid phones are a great way to get high-quality devices for Verizon without having to worry about credit or paying too much up front. When you sign up with us you can get Verizon Wireless Prepaid, you can choose from any of our current smartphones and pay month by month. No need to be locked into contracts! You will have the same network access so you can contact people anywhere!
Buy Now Pay Later Prepaid iPhones
Our Verizon prepaid iPhone models are a great option for people who do not want to pay up front, or have bad credit. You can still get the same features as you would on Verizon Wireless Prepaid so you can talk/text anytime! Prepaid Verizon iPhone models are available on our website with No Credit Check. Whatever your preference is we have you covered!
You can choose to buy now pay later and get a new phone or rent to own. No need to drain your credit card, we can help you get an iPhone ASAP! You can still get the same features as you would on Verizon Wireless Prepaid so you can talk/text anytime! These wireless phones let you pay as you go so you get 4g LTE iPhone 7 from Verizon without the expensive phone plan.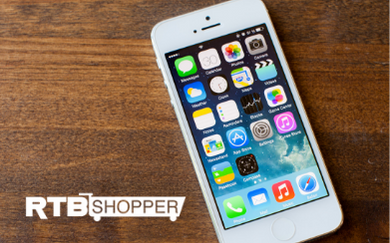 Prepaid Cell Phones - Easy Approval Process
On our website, we have great customer support so it is super easy to start shopping for a new cell phone. All you need to do to get yo ur new cell phone is fill out our easy online application at RTBShopper.com. Our application process is easy and for our service all you need is: a social security number or individual taxpayer identification number, debit or credit card, checking account & routing number, a government issued photo ID, and to be 18 years or older.
After you give us this quick information and are approved, you can start saving time and money with RTBShopper.com. Get a great deal on prepaid cell phone plan. We also have free shipping so your order will be shipped out to you ASAP! We also have an in store pickup option free of cost so you can get your phone at participating local stores.
So why wait to get a new cell phone? With RTBShopper.com you can get a prepaid cell phone with low monthly payments! Get started with our easy application on RTBShopper.com!