If you are looking for new products but don't want to pay for them upfront, look no further. RTBShopper.com is the best lease to own store with tons of categories for you to shop from including appliances, electronics, furniture and more! We can help you rent what you need with affordable payments that can be paid off over time.
It does not matter your credit history, since we do no credit checks when you apply! So even if you have bad credit you can still make installments payments toward top brands all on our website!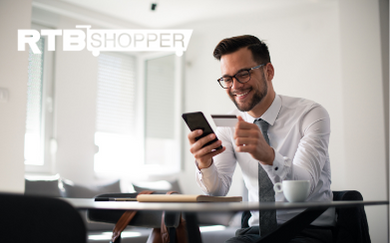 Why RTBShopper.com's Lease Services are the Best
Our rent to own store is the best and newest way to buy the best appliances and electronics at affordable prices! We offer flexible payment plans, no credit check application process and so much more.
RTBShopper.com is different from other ways of shopping because our rental purchase agreement allows for you pay an initial payment, get your device right away, and pay over time for your product.
It does not matter what your credit history looks like because there is no credit needed for our rent to own agreement. Also, once you have paid off the total cost of your merchandise, you have the ownership rights of your product!
Rent To Own Appliances
We carry a wide selection of rent to own appliances from top brands such as Samsung, LG, Ninja, and so much more. From refrigerators, ovens, washers/dryers, microwaves, and small appliances such as the KitchenAid Stand Mixer, and the Keurig- K-Supreme Plus Coffee Maker, you can find it all.
You can find anything you could think of that you may need for your home or office. There is something for everyone in the family, so why wait to get great deals? With RTBShopper.com you can get your appliances today!
Get Furniture With Low Monthly Payments
If you have pets that have ruined your old couch with various odors, or if you're working from home and sick of your uncomfortable desk chair, we can help you find the newest furniture for your home or office.
We carry everything from mattresses and other bedroom furniture, office desks and chairs, and indoor/outdoor sectional seating from great brands like Serta, Lovesac, and Walker Edison. Our furniture is great for families and we have something for everyone. Start making your house into your home with our rent to own furniture.
Lease The Newest Technology: No Credit Needed
New phones, tablets, or computers can be super expensive when you buy that up front, we all know it. Now, with RTBShopper.com you can make regular payments and start financing the newest tech in minutes.
We carry all of your favorite brands including Apple, Samsung, Microsoft and more. Our website has tablets, phones, computers, and audio and video accessories all online so you can get the hottest tech merchandise without having to shop in store.
Calling all gamers, work-from-homers, and anyone who needs new electronics, we have something for everyone. It does not matter if you have good credit, bad credit, or any credit at all, because at RTBShopper, we don't do credit checks when you apply.
[[top_products category=laptop-computers]]
Low Monthly Payments on Tons of Products
At RTBShopper.com, we have payment options available on thousands of products including all major brands so you can get exactly what you need when it is convenient for you without paying too much up front.
There are tons of payment plans to choose from for your budget and lifestyle. We have many flexible options including weekly or semi monthly installments as well as split up payments into smaller amounts. You can even make scheduled payments so you will never miss a payment on your purchase.
RTBShopper.com: Rent To Own Stores
Purchasing home appliances, such as the latest state of the art TV might not be an option for you right now because it requires so much money up front. But with our payment plans, even getting something like this is possible and at great prices too! You can get any product including furniture, appliances, or electronics on a plan to help make it easier for you.
Our flexible payment plans include weekly or monthly payments so you can get what you want right away. It's easy to apply for a plan on our website, just fill out the form and we will contact you ASAP with an offer!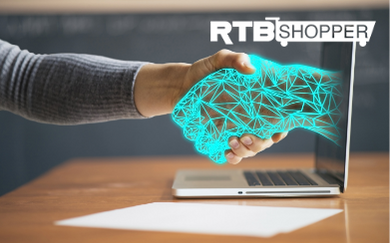 Easy Approval With No Credit Check
Once you have your merchandise selected, you can choose a payment plan that fits your budget. When you are ready to make your initial payment, go to checkout, sign up and see if you can be approved. We regularly approve customers so join our other customers and sign up today!
To get approved, you will need a social security number or individual taxpayer identification number, credit or debit card, checking account & routing number for income purposes, a government issued photo ID, and to be 18 years or older.
With our purchase agreement, you can be approved for up to $5000 to start leasing products right away without credit checks! So don't let bad credit stop you and start shopping with RTBShopper.com.
Easy Lease to Own Electronics, Appliances, and Furniture
Our flexible weekly and month to month payments are easy to manage, so you don't have to sacrifice the things you want! And with no credit check required for approval, anyone is able to apply at RTBShopper.com. From beds and dressers, down to electronics like TVs or even the newest Apple products, we have something for you.
And the best of all, once you finish paying the total cost of your purchase, you own the product! All of our payment plans come with NO credit checks and approval is quick, easy, and you can even apply for a plan on your phone.
Find Out More and Start Shopping
If you have any questions or need more details about financing, please feel free to contact our customer support by emailing us at [email protected] or by calling us at (855) 785-6501 to get the latest information on products. We are available Monday through Friday from 08:00 AM - 07:00 PM EST, Saturday from 10:00 AM - 6:00 PM EST, and Sunday from 10:00 AM - 4:00 PM EST. Our representatives are ready to connect with you for assistance. We're happy to help at any time!
You can also search our frequently asked questions for more details on delivery, our consumer rental purchase agreement info, and so much more.