RTBShopper is the best place on the web to find where you can rent a laptop for school or work. We have weekly, bi-weekly, semi-monthly, and monthly payment plans as well as free and fast nationwide delivery on all orders. Plus, we have a wide selection of laptop computers ranging from notebooks, laptops, and desktops available from top brands such as Lenovo, Dell, ASUS, Acer, Samsung, and HP.
Whether you need a computer with a powerful processor and video editing capabilities or Chromebook rentals for web-based applications and the internet, RTBShopper.com can help. We also offer MacBook Pro rentals with fast delivery or same-day pickup in your area through Best Buy or other participating locations.
Buy Now, Pay Later Laptop Computers
Whether you're looking at the new MacBook pros, or need a new laptop computer with video editing capabilities for your business, our laptop rentals are available with weekly and monthly payment plans and we have a variety of accessories in stock too. When you pay with rent to own, you spread the total cost of a new laptop computer and pay over time. Pay as little as $50 your first week and rental payments that vary on the cash price of your laptop, our monthly rentals can be a great way to get the laptop you need now, and pay over time.
What Is A Rental Purchase Agreement?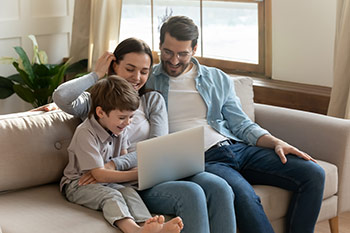 A rental-purchase agreement is a contract between a renter and a rental company. This agreement allows the renter to rent an item with the option to purchase it at the end of the rental term for a pre-determined price.
RTBShopper is proud to offer rent-to-own laptops with weekly or monthly payment plans as well as free shipping on all new agreements! With RTBShopper, you can get the best deals on a full line of laptop rentals for school or work from top brands like Dell, HP, Samsung, ASUS, or Lenovo. Shop by brand, shop by price, or filter models and specs with our easy-to-use website.
We also offer a variety of payment plans to choose from, so you can get your laptop rental with the best possible terms. You can rent a laptop for as little as a few weeks or as long as 12 months, and our monthly payment plan works great if you need something for an extended period. Plus, there's no credit needed to apply, so whether you're looking for a short-term computer rental or want to rent a laptop on a monthly basis, RTBShopper has you covered.
We also will ship directly to your home or business on all orders so you can get your laptop rentals quickly and sometimes have same-day delivery depending on your location. Renting computers has never been easier!
Is There An Early Purchase Option?
RTBShopper only works with businesses that offer an early purchase option, or cash price. Usually, you can pay this amount within 90 days to get ownership and end the laptop rental payments. When you are approved and read your rental quote, or lease agreement, you will find this information with the exact number of days and what the total cost is for that.
Are There Any Ways To Save More Money on My Laptop Rental?
If you've read this far, you can also use the promo code 50OFF at checkout and you'll get $50 off any purchase of $500 or more! Our affordable pricing means you can save money on a laptop rental and still have the best quality equipment.
Free Shipping on All Laptop Rentals
RTBShopper offers free and fast delivery on all laptop rentals, and our exceptional customer service is available to answer any questions you may have about our laptop rental program. For more information call us at (855) 785-6501 or email customer support at [email protected] today!