Make Nintendo Switch Payments Monthly
Nintendo Switch is the new hotness on the market. If you want to get your hands on this gaming console, but don't have the cash upfront, you can! Our store RTBShopper has a payment plan that lets you pay for your Nintendo Switch over time. You can even apply for a monthly payment option even with poor credit.
There are several Nintendo Switch payment plans available that make owning the console more affordable. For example, there is a rent to own plan that allows you to pay for the console in monthly installments. This is a great option if you don't have the full price of the console upfront. So what are you waiting for? Get gaming with RTBShopper!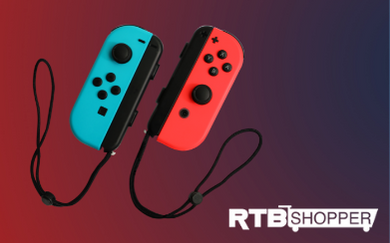 How Does The Nintendo Switch Rent to Own Payment Plan Work?
RTBShopper offers flexible payment options for your favorite brands including Nintendo so you can play games while paying for your purchase over time. We have availability on tons of products in the game console category for customers to browse through online.
When you make your required payments weekly or monthly, you pay off your purchase overtime and you'll be able to get Nintendo Switch with Joy Con controllers delivered right to your doorstep right away.
Nintendo Switch Rent to Own Plans from RTBShopper are Hassle-Free and Affordable
We know that not everyone has the same financial situation which means if customers have poor credit, you can still sign up and apply on our website. Our application is easy and you can apply online and be approved in minutes.
We also carry other top brands for you to checkout, with availability from Xbox and Playstation so you can play Nintendo Switch and other games anytime. So if you're looking to get Nintendo Switch or other gaming consoles right away with a rent to own plan, look no further than RTBShopper.com today!
Our website is easy to browse through so you have access to special offers that you might not find in other stores! There is no credit needed when applying and you can find the right price and plan that works for you.
Nintendo Switch Game Console Features
The Nintendo Switch is a handheld console with many features and games to play and different modes to enjoy. With TV mode, handheld mode (with Joy Con controllers), and tabletop mode, your device isn't limited to how you can use it. You can play exclusive games with friends, watch tv, and find an app in the Nintendo eShop that fits you!
The Joy Con controllers can be detached from Nintendo Switch when not in use. They have features such as Nintendo's new "HD Rumble" feature which makes it feel like you're holding an actual object in your hands!
The Nintendo Switch features a built-in screen of 1280 x 720 resolution that also doubles as the touch display on handheld mode, so there are many ways to play. Plus, Nintendo Switch offers access to some exclusive downloadable content for certain titles.
Benefits of a Nintendo Switch Rent to Own Payment Plan
There are many benefits when it comes to renting a Nintendo Switch. Trying to save up for a Nintendo Switch? No problem! You can rent the Nintendo Switch console now and pay for it over time. This is a great option if you're on a budget or if you're not sure that the Nintendo Switch is affordable at the moment.
There are many different ways to pay for your Nintendo Switch. The Buy Now, Pay Later payment plan lets you split up the cost while purchasing but you can pick up your device the same day at participating locations across the country.
If your local stores don't have your merchandise, we also offer free shipping so you can start gaming even if you don't have the money upfront.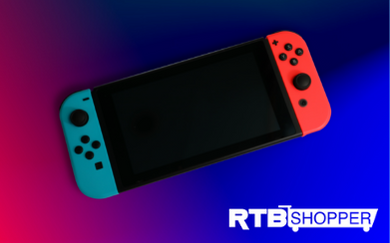 How to Get Started on the Nintendo Switch Payment Plan
If you're interested in Nintendo Switch payment plans, you can shop online for your merchandise with RTBShopper. Once you've found a device that fits your needs, you can checkout with our easy store application with no credit needed.
We just need a few details so you can make purchases and work toward ownership of your Switch with Joy Con controllers over time with monthly payments. You'll be able to get started on your Nintendo Switch payment plan in no time.
If you have any questions about prices, availability, Nintendo Switch rent-to-own plans, rental purchase agreement, or support please contact us today. We're happy to help you find the best Nintendo Switch payment options for your lifestyle and budgeting needs!