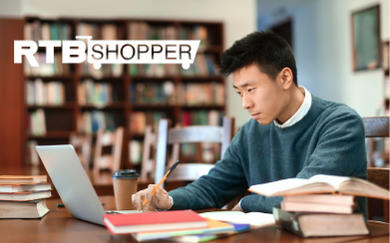 RTBShopper.com offers student laptop payment plans in the form of monthly payments to make it easier for you to afford your new computer without breaking the bank! A laptop is an essential tool for getting through college, and we want to make sure that our customers are able to easily purchase one without having too many setbacks. You'll be able to use your new device right away with no waiting period when you choose a plan from RTBShopper.com!
RTBShopper.com is a great website to find laptop payment plans for students. Our team of experts can help you figure out which plan is the best fit, and we also have a vast selection of laptops from all major brands like HP, Apple, Dell and more!
RTBShopper.com's Laptop Payment Plans with No Credit Check
We at RTBShopper.com have laptop financing for people who cannot afford to buy a laptop upfront. We know as students you need to have a laptop for classes and homework and the last thing you want is to be without one when school starts just because it's too expensive!
That is why we offer laptop financing with no credit check so even if you have bad credit, you can still qualify and access great deals with us. Whether you are looking for a laptop that is affordable or something premium, we have the laptop financing plan to fit your needs.
Why students should get a laptop payment plan:
When you get a laptop lease on RTBShopper.com, you can pay off your laptop with minimum monthly payments so you can get a decent laptop right away. With our lease agreement, you can make weekly or monthly payments at a low price so you don't have to worry about waiting until you get paid and have the money in your bank account to make a payment.
Education is super important so you need the tools to be successful. Laptops are a great addition to any college student because these portable devices can help you gain knowledge anywhere you go. So go to RTBShopper.com and see our special deals and financing plans fore more details.
Our selection of laptops on RTBShopper.com
Our laptop selection is fantastic and you can choose to finance from all of the top laptop brands including Apple, Acer, ASUS, HP, Lenovo, Google and Dell. We have laptop options for students, professionals and anyone in between.
We have a low starting price on computers from many companies so you don't have to break your budget during back to school time! Additionally, we have free shipping across the country on all purchases and in such cases you may be able to pick up your laptops in store the same day!
How can RTBShopper.com help with me get laptop payment plans?
We also offer special financing plans that are easy to use when you purchase your laptop at RTBShopper.com. These payment plans allow for flexible terms which can be paid over time with no hidden fees! No need to wait until you get paid because we can get you laptop monthly payment plans for cheap.
The best part is that it does not matter your credit score because we don't need credit approval when you apply. Take advantage of our super easy application that can get you approved to shop in just a few minutes! All you need to do is create a new account and complete our application and provide some information and then checkout!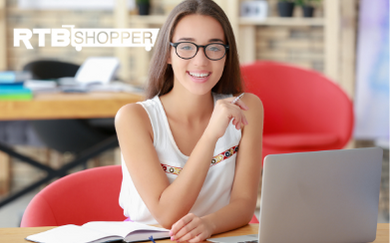 What are some of the benefits of getting a laptop financing plan from RTBShopper instead of paying all at once or in installments over time?
When shopping at RTBShopper.com, we have a variety of benefits when you make purchases with us. Our laptop payment plans for students are just one of them! We have no hidden fees and no credit checks because we want it to be super easy for a customer to shop unlike other companies.
First we have our laptop financing plans so you can get your laptop today and pay it off over time. It's that easy, no credit checks needed like most other companies may require to provide laptop monthly payment plans for their customers. So no matter your credit score, we want to help.
Our next benefit is our fast, free shipping on all laptop purchases so you don't have to put a pause on your education while you wait to save money! Once you make your first payment, we work fast to get to get your device to you. In some cases, eligible laptops can be picked up the in store so you can start learning right away.
How can I get approved for a laptop payment plan?
Our approval process with RTBShopper.com is super easy. When you are ready to apply to lease or finance your new laptop device, all you need to complete our application is the following:
Social security number or ITIN.
Valid credit or debit card. You will have to pay $50 upfront then you can set up the financing for the purchase amount to fit your needs.
Government issued ID such as a driver's license, state ID or passport.
You must be 18 years or older to apply.
Our amazing customer service agents are here to help you with whatever you need. Whether you need help with checkout, purchases, to manage your account, or just more information on our payment plans, contact our customer service reps for assistance for more details.
No matter your credit score we want to help you with monthly payment plans on a laptop purchase. So even if you have bad credit, head to checkout to see if you are eligible to start financing a new laptop with no credit check!