Get an Apple Watch Payment Plan on RTBShopper.com
Apple Watches are one of Apple's newest hit products that are perfect for everyday use. We at RTBShopper.com carry the latest version of the Apple Watch: the Series 6, along with Apple's other smartwatches. Our goal is to provide affordable payment plans on a device that will fit your budget so you don't have to purchase one upfront.
These smartwatches are convenient, easy to use, and great for those who love fitness, communicate on the go, and those who just love the newest tech. If you're looking to buy an Apple Watch, visit our website and check out the different monthly payment plans we offer no matter your credit score.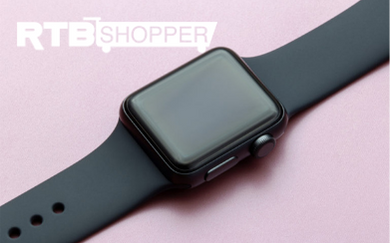 Apple Watch Series 7 - Greatest Features
The Apple Watch Series 6 is the latest version of Apple's newest smartwatch device. This watch is customizable to fit every users needs, and allows for you to reach daily goals in fitness and even helps you focus at work and not be distracted by checking your phone all the time. It has super fast charging and a long lasting battery for all day use.
When you purchase an apple watch, you can choose from a variety of colors including silver, gold, space gray, and rose gold. You can customize your watch face to include more or less complications, and there are even options for different sized straps.
It has a cool new watch face known as the Siri Watch Face that allows you to talk directly to your smartwatch and have information presented in front of you without having to look at your phone. The new watch is even water resistant for up to 50 meters so you can do all of your daily activities without having to worry about it breaking.
The Apple Watch is Great for Everyday Use
From navigation, heart rate, sleep tracking, and communication assistance, this watch can do basically everything you need it to. We can discuss the amazing features of the Apple Watch Series 6 for hours so let's just go over some extra benefits that comes with buying one.
One of the biggest reasons to buy an Apple Watch is because it offers a great way for you to communicate. With its built-in microphone and speaker, you are able to talk directly into your smartwatch or listen through it if someone calls while on the go.
Health Monitoring
The Series 6 comes with brand new features including the blood oxygen sensor which tracks oxygen saturation so you can monitor your health wherever you are. It also has an electrical heart sensor (ECG), optical heart sensor, and even fall detection that can contact emergency services for you.
Work From Home Focus
We all know how hard it can be to work from home with distractions just at your fingertips. With an iPhone, iPad, Mac, and more, it can sometimes be impossible to stay focused on one thing. With the Apple Watch you can get customizable notifications sent straight to your watch and you can reply quickly without having to check your phone. So if you have a hard time staying focused, this could be great for you.
Connect to all of your Apple Devices
When you hook up your Apple ID to your Apple Watch, you can connect all of your Apple devices for seamless use. You can use your hotspot, SMS text forwarding, auto unlock, Apple Pay, and so much more.
Who Should Get an Apple Watch Monthly Payment Plan?
So as we know, Apple Watches come with great features, but they also come with a high price. Sometimes it isn't feasible to buy one right away. You shouldn't have to wait for money in your savings or credit approval. RTBShopper.com wants to help get you an Apple Watch with low monthly installments no matter your credit score.
This means if you are in a money crunch or want to stick to your budget, you may be perfect for our buy now pay later financing. You can make purchases at RTBShopepr.com and access the Apple Watch Series 6 and other Apple products that work with your pay schedule.
How to get an Apple Watch with Monthly Installments
RTBShopper.com doesn't require a credit check upon approval. You'll get the freedom to make monthly payments with no credit check required! Take advantage of our payment plans, all you have to do is browse our inventory of thousands of products like electronics and computers, add the products you want to your shopping cart, click the cart icon in the top right of your screen to checkout. When you're approved, we will set up a payment plan to match your paydays.
To fill out our application you will need a social security number or individual taxpayer identification number, debit or credit card, checking account & routing number, a government issued photo ID, and to be 18 years or older.
While RTB Shopper does NOT require credit, we use your SSN or ITIN to check consumer databases and reports and other information gathered from third-parties in order to determine your creditworthiness. It is super fast to apply and if you are not approved on your first try, you can apply again in 30 days.
When you purchase an Apple Watch you get free shipping and you may even qualify for in store pickup at a local Best Buy so you don't have to wait in line to get your purchase. Since there is no credit approval, you can start paying your monthly installments and get your product right away!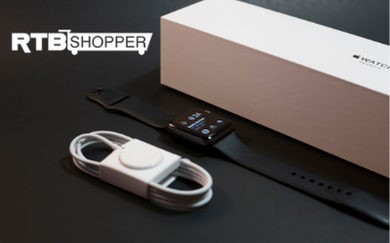 Other Great Apple Products on RTBShopper.com
Along with the Apple Watch Series 6, you can also shop Apple's other best products including the new Apple iPhone, iPad, Mac, and more! If you are looking for an Apple Watch Payment Plan or any availability other Apple product, visit RTBShopper.com today! You can upgrade your device for a great price start making payments on an apple device without a credit check.
So why wait? Just start shopping and when you're ready to checkout, just fill out our easy application and see if you qualify! It's that simple to upgrade with RTBShopper today.