Imagine walking into a furniture store and spotting the perfect dining room set or bedroom collection, only to realize that it's out of your budget. Don't worry - there's a solution to this dilemma! Our easy furniture financing is a popular and convenient way to make your dream home a reality. In this blog post, we will explore the benefits of easy furniture finance, the options available at RTBShopper.com, lease-to-own furniture, and tips for improving your credit score for better furniture financing.
Benefits of Easy Furniture Financing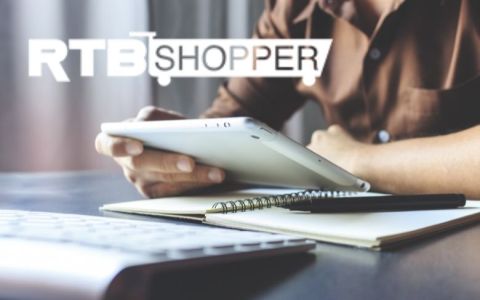 One of the main advantages of furniture financing is the affordability it offers. Instead of paying the full cost upfront, you can finance furniture through various options such as personal loans, store credit cards, or lease to own financing. This allows you to spread the cost of your furniture purchase over a period, making it easier to budget and afford quality furniture.
Another benefit of furniture financing is the flexibility it provides. You can choose from a wide range of financing options, depending on your credit history and financial situation. Many furniture stores offer financing options, even for those with bad or no credit. Don't let poor credit get in your way of getting the furniture you need. A furniture store often offers in-house financing programs or works with lending partners to provide financing options for customers with varying credit scores.
Lastly, furniture financing can help you build your credit score with timely payments. Timely monthly payments showcase responsible financial behavior to credit bureaus, potentially enhancing your credit score over time. This can lead to better financing options and interest rates in the future, not only for furniture purchases but also for other major purchases such as a car or a house.
Online Furniture Financing at RTBShopper.com
RTBShopper.com, a reputable online platform, provides a smooth and convenient experience for furniture financing. Here are some reasons why it's a great option for those looking to finance furniture online:
- Easy application process
- Instant approvals
- Extensive selection of furniture items
- Lease to own financing options for online furniture purchases
- RTBShopper.com caters to customers with varied financial requirements, making it a reliable choice for furniture financing.
Applying for bad credit furniture financing is simple at RTBShopper.com. With just a five-minute application, you can finance various types of furniture, including dining room furniture. This proves particularly beneficial for customers looking for furniture with bad credit who can buy furniture without paying the entire cost upfront, thanks to bad credit furniture loans.
But RTBShopper.com isn't the only option for online furniture financing. Other reputable platforms such as Acorn Finance and Ashley Furniture provide furniture financing options as well. Acorn Finance, for instance, has highly rated lending partners that can offer personal loans for furniture financing, while Ashley Furniture provides actual finance deals.
Comparing interest rates, fees, and terms offered by various lenders is a vital step when choosing an online furniture financing platform. By doing so, you can find the most suitable financing option that fits your budget and meets your individual needs.
Lease-to-Own Furniture Available
Lease-to-own furniture financing is another way to make furniture purchases more accessible and affordable. This type of financing allows customers to:
- Rent furniture with the option to purchase it at the end of the lease term
- "Test-drive" furniture before making a long-term commitment
- Overcome difficulty getting approved for other financing options due to bad credit
- With lease-to-own financing, customers can:
- Make monthly, bi-weekly, or weekly payments that are automatically deducted from their bank account
- Enhance their credit score over time and build good credit through timely payments
This can be particularly helpful for those with bad credit or no credit, as it demonstrates responsible financial behavior to credit bureaus and can lead to better financing options in the future.
Bedroom Furniture Available Now At RTBShopper.com
Choosing the Right Furniture Financing Option
Selecting the best furniture financing option depends on your credit score, financial resources, and individual requirements. If you have a good credit score and can secure a reasonable interest rate, financing furniture through personal loans or store credit cards may be the most advantageous approach. However, if you have bad credit or no credit, leasing-to-own financing or in-house financing options may be more suitable.
Being cautious of the fine print is a crucial factor when evaluating financing options for furniture. Some financing options, such as deferred interest financing, come with stipulations that can result in exorbitant interest rates and fees if not followed. Always read the terms and conditions carefully and make sure you understand the potential costs associated with the financing option you choose.
Remember, financing furniture is not the only way to acquire new or second-hand furniture. If you cannot find a suitable financing option or if you prefer not to take on debt, consider purchasing furniture used or asking for assistance from friends and family. Ultimately, the best furniture financing option is the one that best aligns with your financial situation and needs.
Tips for Improving Your Credit Score for Better Furniture Financing
Improving your credit score can help you secure better furniture financing deals and enjoy long-term financial benefits. Financing small items and making timely payments is one strategy to enhance your credit score. This demonstrates responsible financial behavior to credit bureaus and can lead to an improved credit score over time.
Credit counseling services can also provide assistance in understanding your credit score, how to improve it, and performing a credit check. Personal finance writers like Timiarah Spriggs specialize in credit score growth and smart budgeting, offering valuable insights on how to enhance your credit score and make informed financial decisions.
Paying bills on time, reducing credit card debt, and avoiding excessive loans are additional strategies to boost your credit score. By adopting responsible financial habits and seeking guidance from credit counseling services or personal finance experts, you can improve your credit score and secure better furniture financing options in the future.
Summary
In conclusion, easy furniture financing options can make your dream home a reality by providing affordability, flexibility, and credit-building opportunities. Whether you choose to finance furniture online through platforms like RTBShopper.com, opt for lease-to-own options, or improve your credit score for better financing deals, it's essential to carefully evaluate your financial situation and needs. By making informed decisions, you can enjoy the benefits of furniture financing and create a comfortable living space without breaking the bank.
Frequently Asked Questions
What is the easiest furniture credit card to get?
The Synchrony HOME Credit Card is the easiest furniture store credit card to get, as Synchrony requires only fair credit for approval.
What credit score do I need to finance furniture?
Most furniture financing options don't require a credit score, but if you're looking for a personal loan, you'll need a minimum credit score of 650.
What is the best furniture credit card for bad credit?
The Bank of America® Customized Cash Rewards Secured Credit Card is the best furniture credit card for bad credit, offering 3% cash back in the home improvement & furnishings category and no annual fee.
Is it easy to get a furniture loan?
For people with good credit, it is relatively easy to get a furniture loan.
However, people with bad credit may find it more difficult, and have to resort to layaway programs that often require fees or down payments.
What are the benefits of furniture financing?
Furniture financing offers great benefits such as affordability, flexibility, and the potential to build credit with prompt payments, allowing customers to access quality furniture more easily.