Imagine owning your dream laptop without breaking the bank, or going in-store to make your purchase! Buy now pay later laptop financing options like RTBShopper have made it possible to get that perfect computer for work, school, or gaming without paying the full price upfront, and allow customers to order from the comfort of their homes. Intrigued? Keep reading to learn about various financing solutions, flexible payment plans, and budget-friendly "buy now pay later laptops" options available through buy now pay later services.
Laptop Financing Solutions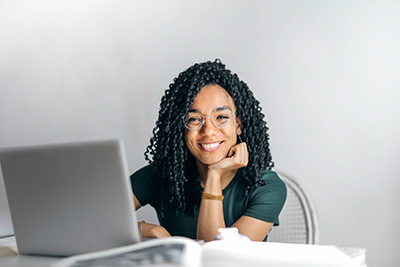 Gone are the days when you had to save up for months to purchase a laptop. With laptop financing solutions like RTBShopper, you can get your hands on a brand-new computer and pay for it over time. RTBShopper offers buy now pay later options for electronics and other items, allowing you to spread the cost over several payments.
Flexible Payment Plans
Flexible payment plans are changing the game when it comes to purchasing laptops. With these fantastic financing options, you can split payments over time and pay in monthly installments without any interest.
The benefits of these plans are endless. You can purchase a laptop without having to pay the full amount upfront by spreading out payments over time, which reduces financial stress. However, it's essential to be aware of potential restrictions on flexible payment plans depending on the financing service. Always read the terms and conditions before signing up for a plan.
Building Credit with Laptop Financing
Laptop financing is not just about getting your hands on a new computer; it can also help you build and improve your credit score. By making timely payments on your financing plan, you may establish a positive payment history that can be reported to credit bureaus, depending on the payment provider you select at checkout, which can dramatically improve your credit score over time.
So, not only will you own a fantastic new laptop, but you'll also be on your way to a better credit score. Talk about a win-win situation!
Currently Available Laptops For Rent to Own:
Service Restrictions and Eligibility
Before jumping into a laptop financing plan, it's essential to understand the approval process and eligibility requirements. Rent-to-own laptop financing options generally involve a credit check and instant approval. However, some common restrictions may apply, such as minimum purchase requirements, limitations on certain product categories, and eligibility criteria like credit score.
To ensure you're well-informed about any service restrictions, it's highly recommended to check with the specific financing provider for thorough information on their terms and conditions, as service restrictions apply. This way, you can make an educated decision and choose the best financing option for your needs.
Rent To Own Approval Process
The rent-to-own approval process for laptop financing is both exciting and straightforward. It starts with researching the market, comparing different options, and understanding the terms and conditions of the agreement. Negotiating the rent-to-own contract involves comprehending the length of the lease, the amount of the monthly payments, and the option to buy the property at the end of the lease.
Paying upfront fees or a down payment typically requires making a one-time payment to cover the cost of the laptop and any associated fees. Once you've completed this process, all that's left is making regular rental payments on the laptop over the course of the lease.
With the rent-to-own approval process, you're just a few steps away from owning the laptop of your dreams.
Budget-Friendly Laptop Options
Now that you're familiar with the available financing options, let's explore some budget-friendly laptop options for both everyday use and gaming. With buy now pay later financing services, you can afford laptops like the Gateway 14, Asus Chromebook Flip CX5, HP Pavilion Aero 13, Acer Aspire 5 and Lenovo IdeaPad Flex 5 without breaking the bank.
These laptops offer great performance and features for their price, making them the ideal door to opportunities for students and professionals.
Affordable Laptops for Everyday Use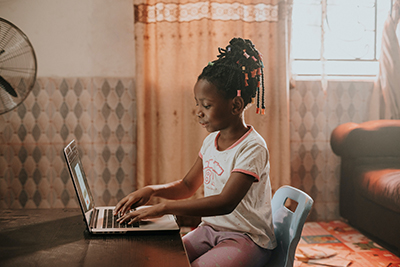 A wide range of laptops is available for everyday use, including basic laptops for work and school, mid-range laptops for entertainment, and high-end laptops for gaming and other intensive tasks. Buy now pay later financing options make it possible to get budget-friendly laptops like Gateway 14, Asus Chromebook Flip CX5, HP Pavilion Aero 13 and Acer Aspire 5 without paying the full price upfront.
Eligibility requirements for these financing options may include a minimum purchase amount, a valid form of payment, a credit check, and credit approval. So, whether you need a reliable laptop for work, school, or entertainment, affordable options are available through buy now pay later financing plans.
Gaming Laptops on a Budget
Even gaming enthusiasts can find budget-friendly laptops with high-performance capabilities through buy now pay later financing services. Laptops like the Lenovo IdeaPad Flex 5 offer fast processors, high-quality graphics cards, and massive amounts of RAM, ensuring an immersive gaming experience.
Eligibility requirements for buy now pay later financing services may include a minimum age requirement, a valid form of identification, and a credit check. So, if you're a gamer on a budget, there's no need to compromise on performance. With the right financing plan, you can own a powerful gaming laptop without spending a fortune.
Frequently Asked Questions
Can you finance a laptop with no credit?
Yes, you can finance a laptop with no credit! There are many options available to those with limited or no credit history, so don't let bad credit stand in your way. Get the laptop you need today at RTBShopper!
How to finance a laptop?
Financing a laptop is easy - many companies like Best Buy, Apple, and Dell offer direct financing so you can make your purchase in one transaction. Dell, for instance, offers a revolving line of credit to make purchases. If you don't qualify for these programs, you can try a rent-to-own option like RTBShopper, and spread your payments over time that way. It's an exciting way to get the laptop of your dreams!
Can I buy a laptop with monthly installments?
Yes, at RTBShopper you can purchase your laptop with monthly installments. You can choose the payment plan that fits best into your budget, and you don't need credit to apply!
Are rent to own laptops covered by warranty?
All products that you purchase at RTBShopper come with manufacturer warranties, so you can rest assured that your laptop is covered in the event of a malfunction or other issue. Plus, all products we sell on our site have manufacturers which offer free support to help you with any technical issues that may arise.
How can laptop financing help improve my credit score?
Financing a laptop and making your payments on time can help build your credit score quickly - making it a great way to improve your financial health! By taking advantage of this opportunity, you can start to build a strong credit history and improve your financial standing. This can open up more opportunities for you in the future, such as better loan rates and more access to credit.