Longing for the latest iPhone but don't have the funds readily available? Buy now, pay later iPhone financing has your back. With flexible payment options and no credit check required, upgrading to a new iPhone has never been easier. In this blog post, we'll guide you through the various buy now, pay later financing options available, ensuring a smooth and hassle-free shopping experience.
Experience iPhone Shopping with Flexible Payment Options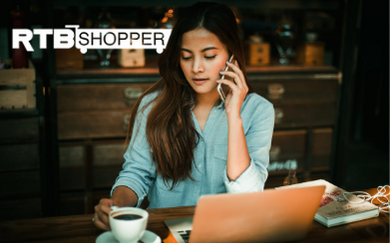 Gone are the days when purchasing an iPhone required a full upfront payment. Flexible payment options allow you to own the latest iPhone without draining your wallet in one go. So why not call today and explore your options?
RTBShopper offers a convenient payment plan that divides your iPhone purchase into easy weekly or monthly installments over time. With payments processed weekly or monthly from your debit or credit card, buy now pay later financing plans provide extensive coverage for purchases.
Enjoy the ease of immediate purchases, a smooth checkout process, and effective budget management through buy now, pay later financing at RTBShopper.com.
Buy Now, Pay Later with RTBShopper.com
RTBShopper.com offers buy now, pay later financing plans for premium electronics and appliances, including iPhones. With a simple process of linking your bank account, submitting identification, and completing the approval process, you can buy your dream iPhone without any credit checks.
And it's not just iPhones; RTBShopper.com also offers Samsung and Motorola phones, as well as Apple TV and related accessories. To ensure your security and consumer protection, RTBShopper.com implements fraud prevention measures and data privacy encryption.
Shop Online for Your New iPhone
Purchasing a new iPhone online is not only convenient, but also offers a wide selection of models and accessories. RTBShopper's website accepts all major credit cards as a payment method, and you can choose from a range of payment options, including:
- Credit cards
- Debit cards
- PayPal
- Buy now, pay later financing
Browse Our Lease To Own Smart Phones Today!
How to Get Started with Buy Now, Pay Later Financing
Buy now, pay later financing, also known as installment financing, is an increasingly popular payment option provided by companies like Affirm, Afterpay, Uplift, and Klarna.
Initiating this flexible payment option involves an approval process, linking your debit card and bank account, and providing identification.
The Approval Process
The approval process for buy now, pay later financing is usually straightforward and quick. Eligible users, or customers, need to submit their details, including name, email address, date of birth, and provide a valid government issued ID or passport. The approval criteria may vary depending on the provider and the requested loan amount, but loans are typically approved within seconds.
Linking Your Bank Account
To link your bank account to buy now, pay later financing, you'll need to provide your bank account details, including the account number and routing number. You may also be required to provide additional information, such as your bank's name and address. Once your bank account is linked, you'll enjoy seamless buy now, pay later transactions, regardless of whether a credit check is required.
Providing Identification
The identification requirements for buy now, pay later financing vary between providers. Generally, a valid government-issued ID, such as a driver's license, is required. You may also need to provide additional information, such as a Social Security number, to complete the financing process with your driver's license. Identity verification services are used to check and validate the provided information, ensuring the accuracy and security of your data.
Compatible Devices and Brands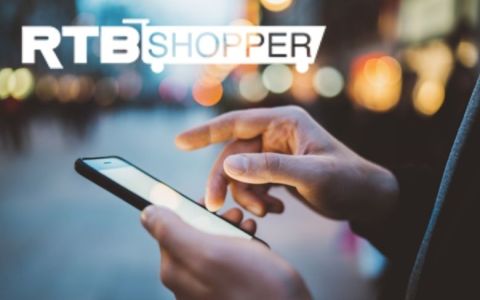 The use of buy now, pay later financing extends beyond iPhones, accommodating various devices and brands such as laptops, gaming PCs, tablets, and more at RTBShopper!
Brands like Affirm, PayPal, Klarna, Afterpay, and Zip offer buy now, pay later financing options for a broad range of products.
Samsung and Motorola Phones
Samsung and Motorola phones that are compatible with buy now, pay later financing options include:
- Galaxy S21
- Galaxy Note 20
- Galaxy A52
- Moto G Power
- Moto G Stylus
These devices can be purchased using these flexible payment plans. Simply register for a buy now, pay later account, at RTBShopper, and choose the Samsung or Motorola phone you want to buy. Select the buy now, pay later option at checkout, and you're all set.
Apple TV and Accessories
Buy now, pay later financing can also be applied to Apple TV and accessories purchases. RTBShopper allows you to finance an Apple TV, Apple TV 4K, Apple TV HD, Apple TV Remote, Apple TV Mount, and Apple TV Accessories online with ease! Plus get them delivered straight to your doorstep, without having to wait in any long and pesky lines.
Security and Consumer Protection
Buy now, pay later financing provides convenience and flexibility to consumers while ensuring their security and protection. The Consumer Financial Protection Bureau (CFPB) regulates buy now, pay later companies to guarantee fair practices and protect consumers from deceptive or unjust treatment. Both retailers and buy now, pay later companies may be held accountable if consumers are deceived or treated unfairly. The CFPB also analyzes the financial profiles of buy now, pay later borrowers to identify potential risks.
Fraud Prevention
To offer a secure buy now, pay later experience, providers implement various fraud prevention measures, such as identity verification, fraud detection algorithms, and secure payment processing. These measures ensure that customer data is safeguarded and transactions are free from fraudulent activities.
Data Privacy and Encryption
Data privacy and encryption are pivotal in safeguarding a secure buy now, pay later experience. Providers employ measures such as data-at-rest encryption and encryption of online transactions to guarantee that customer data is securely stored and transmitted. Prioritizing data privacy and encryption helps build trust and confidence among customers, protecting their information from unauthorized access or cyber threats.
Real-World Testimonials
Valuable insights into the process can be gleaned from customers who have utilized buy now, pay later financing for their iPhone purchases. From positive experiences to lessons learned, these testimonials can help you make informed decisions when considering this payment option. Reading customer reviews can give you a better understanding of the process, the benefits, and the process itself.
Positive Experiences
Many customers have had positive experiences with buy now, pay later financing, citing benefits such as paying off larger bills, re-establishing 401k contributions, and setting up an IRA. The ability to purchase items without having to pay the full amount immediately has enabled customers to acquire items they would otherwise be unable to afford.
Lessons Learned
Customers who have utilized buy now, pay later financing highlight the necessity of carefully scrutinizing the terms and conditions of the financing agreement and assuring the total purchase price can be paid off within the allotted time. By learning from others' experiences, you can avoid potential pitfalls and make the most of this flexible payment option.
Frequently Asked Questions
How do I buy now pay later on my iPhone?
Simply go to RTBShopper.com on your iPhone and apply using our quick and easy online financing application. Once approved, you can purchase something online and pay it off over six weeks in four equal payments without any interest or fees. At checkout, simply choose select one of our pay later options to order your new phone today!
Can I buy an iPhone on a payment plan?
Yes, you can buy an iPhone on a payment plan by taking advantage of installment plans available here at RTBShopper.com. These options allow you to pay for your device using weekly or monthly payments so you can keep control of your finances.
How to finance iPhone with no credit?
Take advantage of lease-to-own options here at RTBShopper.com, or no credit needed financing options which are also available at checkout!
What is buy now, pay later financing?
Buy now, pay later financing is a type of short-term financing that allows consumers to purchase items and pay them off in installments over a designated period. This can help provide budget flexibility and financial freedom for individuals.