RTBShopper has the Best Electric Bike Payment Plan Options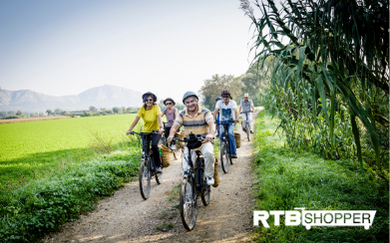 An electric bike is a great way to improve your health and reduce your carbon footprint. They are also great for commuting, or getting around town. But with so many different models available, it can be hard to know which one is right for you.
Now there's an easy solution! With an e-bike payment plan from us at RTBShopper, you can purchase the e-bike of your dreams without having to worry about high upfront costs or hidden fees that will cost more than the bike itself in just a few months time! See how you can get dream bicycles with our rent to own ride program.
Our financing and payment plans are affordable and allow you to make monthly payments on e bikes all while you're getting to ride your bicycle. We even offer a no credit needed financing plan for those customers with bad or no credit! So there's no reason to wait. Create an account and purchase your dream bike today with RTBShopper.com.
Find an Electric Bike Payment Plan
Our electric bikes at RTBShopper are the best selling and most reliable e-bikes around. With models like our electric mountain bikes and snow terrain electric bikes we make sure you get financing on a bike that is durable and can handle any type of terrain! We also have foldable electric bikes that are compact and lightweight for easy storage.
People are starting to realize that financing an electric bicycle is more affordable than they think. With the help of our financing options, it's easy for anyone to own and make payments on an e bike. We have finance plans that can get you riding in just a few months time!
Find out if you qualify by creating an account and filling out our easy application with no credit check or down payment and see our payment options so you can purchase a new bike and pay it off over time.
Electric Bike Payment Plan Made Easy! Finance an E Bike at RTBShopper
Looking to finance your electric bike? Great news, financing is available for all of our bikes including the top selling Foldable Electric Mountain Bikes and Fat Tire Electric Snow Bikes. With our wide range of options you are guaranteed to get a low finance rate that will fit into any budget.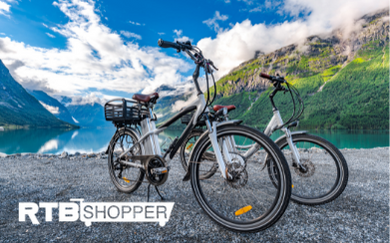 When you start an account with RTBShopper, you can browse through new bikes on our website and shop based on what you need. For example you can search different brands, prices, and figure out which type of bike you need for your environment.
Ebikes are great for conquering hills, riding on extremely hot days when you might not be able to ride a normal bike because of the heat, and even more. They are great for getting around down, and with one of our more compact options, you can bring it anywhere.
When you have the financing option to have your bike paid off over time, you can enjoy all the perks of having a new bike without the upfront cost.
Make Monthly Payments on a Dream Bike
The perfect bike is waiting for you at RTBShopper no matter your credit score. No one likes to pay a lot for anything, and with our finance options you can own an electric bike without paying the full price up front. We want to help you find a payment option for your purchase that works with you with our financing service!
We also offer financing on some of our other models like: cruisers, mountain bikes, and even kids' bikes! Your payment options depend on you so you can pay weekly, biweekly, or monthly, whatever works with your pay schedule. We want to make the process as easy as possible so you can shop and ride with confidence.
Why Financing Electric Bikes are a Great Idea with RTBShopper
E-bikes are great for anyone and everyone who wants to get out and explore the open trails. From riding on the mountain trails to the city streets, an e bike is a perfect purchase for your means of transportation.
An e bike makes it easy for you to get around while saving energy and being green at the same time. Our financing plans make it easy for anyone and everyone who wants to purchase an electric bike to get the transportation they need at a monthly rate that works with their budget and when you get paid.
No Matter Your Credit Score, We Can Help Get You Electric Bike Financing Options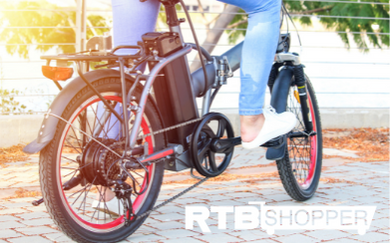 If you're ready to make monthly payments with our buy now pay later program, here's some more information on our service and how you can get approved. When you pick your items and are ready to checkout, continue to our easy application and fill it out.
After finishing the checkout process, our lending partners will determine if your account is approved. When you create your new accounts you can be subject to approval in almost minutes for up to $5000.
Our financing options with no credit check are great for those who don't want to have their purchase amount paid upfront. We want to give you a payment option that will work with when you get paid. There's no reason to wait because you can make payments over time and ride your bike today!